Our Exclusive Custom Building Process Provides You the Choice to Build on Your Land or on Ours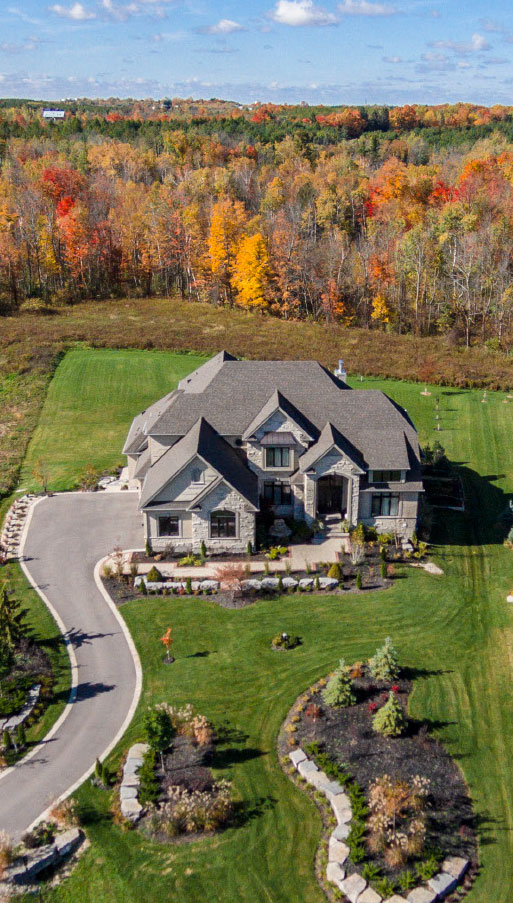 Custom Home Consultant
Jonas White
905–805–4663
Purchasing and building a new home is an exciting journey – one that we would be honored to take with you. Although the process involves many steps, details and decisions, we've mapped out a proven, streamlined process that is simple to follow, plus, the Charleston Custom Home team will guide you every step of the way.
STILL SEARCHING FOR THE PERFECT HOME SITE?
At Charleston Homes, we want to ensure your home is situated on a home site that will add value and complement your home. We offer free consultation to walk your property with you and offer some advice before you make the final purchase. The Custom Home Consultant will help explain site servicing, lot dynamics and other factors such as sun angles, wind and topography. The consultation will provide you with enough information to prepare a rough budget and determine the feasibility of your plan.
The Process
Building your home is truly a labor a love for us– but it's your home. That's why we've implemented a collaborative building process that balances our expertise and guidance with your input and participation. We believe in open, two-way communication, so you can easily monitor progress and provide approvals and feedback during each of your 5 steps in our custom home building process.
SCROLL DOWN TO SEE AVAILABLE LOTS!
UNLOCK THE VALUE IN YOUR LAND
We connect you with homebuyers looking for land like yours to build their custom home, and we build it for them too!
No Fees
We act as your agent so that you don't have to pay sales commissions! Real estate fees are usually 5% of the selling price. For a $350,000 property, that amounts to $17,500! It's an easy way to save thousands!
No Taxes
We pay all your property taxes up to date of closing! Take advantage of this exciting opportunity and we will pay your property taxes up until closing. This can save you thousands more!
No Fuss
Our fine-tuned construction process takes care of the details! We do this all the time, and we're good at it. We take care of everything, from beginning to end, down to the very last detail. It's truly hassle-free!
Project Manager of Land
Jonas White
905-805-4663
What property owners are saying
Jonas reached out to me in August, asking if we'd like Charleston to market our country property in Puslinch to their customers for a predetermined price. We had lots of interest in our property, and soon after, we sold the property to Charleston for the full value of the lot, without having to pay any commissions or fees. It was a simple and easy way to sell my property for full value!
Hedy